After another night of tasteless rice, a cold and restless sleep in an unheated cell, and crappy breakfast we hit the trail by 6:30 am for first Gorakshep for a quick lunch and bag drop then on to Everest Basecamp. The first hour and a half was cold and I could finally feel the altitude's effects on my body as I trudged along a little slower and with a little less authority.  The trail began with a fairly easy hour walk along the right edge of the Khumbu glacier then a harder ascent up on to the glacier and across to Gorakshep's four primitive guesthouses.  It took me nearly 4 hours to hike what should have been a two and half-hour walk. 
Once at Gorakshep, we checked in to our cells, dropped our packs, had a quick lunch of more rice and rested for a couple of hours.  Then we were off to claim the prize – Everest Basecamp! 
The trail began with an easy km walk over flat terrain but then quickly turned more difficult as we climbed up the Khumbu glacier gaining elevation as we scrambled over grit, pebbles, rocks, and boulders.  We crossed boulder field after boulder field requiring hopping from rock to rock on rocks and boulders from the size of volleyballs to mini coopers until finally we topped out on the ridge and could see basecamp across the glacier boulder field 1000 feet below.
My thoughts in quick succession – Aw Sh_t, we have to give up all this elevation I worked so hard to climb!  Then, not another damn kilometer boulder field to navigate, and finally, oh man, I'm going to have to climb all the way back up here in a few minutes!  But then I just put my head down and as Mao once said every journey of 1000 miles begins with a simple step (or some such bullshit) took my first step and then many more to reach the prize!  And, all the sudden all the pain in my feet, my knee, and quads, my sweat, and my burning lungs all went away as I stood before the giant bus size boulder spray-painted in red – I had made it!  And I felt equal parts joy, pride, and amazement that I had managed to drag my tired old fat body all the way up here.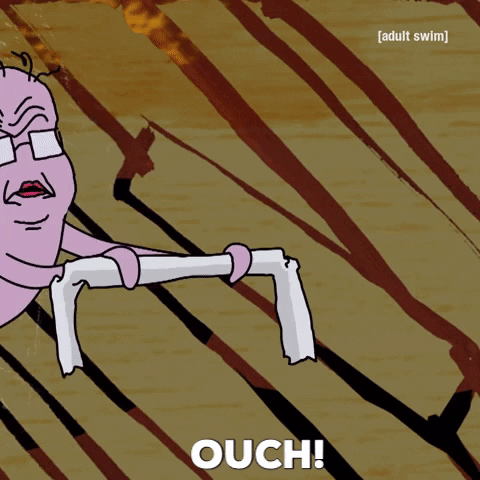 On both this trek and the trek up Rakaposhi in northern Pakistan I could feel the differences in my body at 67.  I am clearly slower and haven't the stamina I had in my 40s and 50s.  But, the most concerning change is in my balance.  I have always had excellent balance and could comfortably hop from boulder to boulder for hour upon hour without hesitation or misstep.  Now at 67 I am no longer so sure footed and depended heavily on my trekking poles to keep me upright and moving without stumbling. 
I clearly have some issues to discuss with Dr. Popa upon my return to Florida.  I need to have both my left knee and hip examined either by MRI or X-ray to see if I need joint replacement(more on this later), my feet examined by a podiatrist and x-rayed, and my balance checked to see if this is just a condition of advanced age or something more serious.
We hung out at EBC taking photos and talking with everyone else who completed the trek around us enjoying the comradery.  I am not sure why but you never seem to meet a stranger in the mountains.  Conversations with people you have never met or will ever meet again seem totally natural and unfold as if you have known each other a lifetime. 
And no matter where on earth the mountain – as you look around and see the majesty of the mountains around you in every direction there is no doubt in your mind that this was no accident nor spontaneous Big Bang.  These mountains and this big blue Orb were created by a conscious being with a hell of a flair for the dramatic!
But as much as I was enjoying basecamp and dreading the trip back across the boulder field and up the ridge – it was getting late and cold.  Time to start back for Gorakshep and another crappy plate of rice and a cold bed.  On the trip back across the boulder field, my left knee that had been hurting a little for days really started aching. 
I don't have any cartilage in that knee having shredded it in an accident in 2003 – so it is just bone on bone.  Sometimes the bone and kneecap get a little out of alignment and it creates a great deal of pain when I put weight on it as the two grinds against each other.  Usually within a few minutes something will pop and things go back into alignment.  Unfortunately, the knee joints stayed out of alignment throughout the long walk back to Gorakshep and every step sent shockwaves of pain up my leg and every time I had to hop from a boulder to another landing on my left foot I could see an explosion of stars.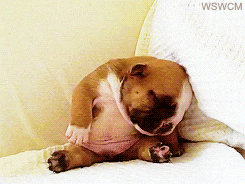 But with enough time we hobbled into the guesthouse and a rest for my throbbing knee.  As I forced down my fried rice Karan tested my Oxygen absorption level – it had dropped all the way down to 78%.  Time to get down the mountain!  So off to bed I went to take some Chinese Advil and Massage my knee, quad and hip with Tiger Balm and rest for the long three days ahead.
The original plan was to get up at 3am to climb mount Kalapatthar 2000 feet above Gorakshep to take sunrise photos of the Everest mastiff.  But between my knee issue, the fact that I had not brought a base layer of warm clothes or warm hat, and the fact that we were planning on descending 26 km to Pangboche Village in one long day, I decided not to push myself and slept in.  I had already abused my body enough by completing an 8-day trek to basecamp in 6 days and decided it was time to act my age.  Karan asked if he could take my iPhone up the 2000 feet and take photos for me – so the sunrise photos were taken on my camera but not by me! Lol
I awoke at 6 am and was ready to start the long trek back down the mountain by the time Karan returned.  My knee was feeling better but still tentative.  We left Gorakshep(16,990ft) at around 7:30 am and retraced our steps from the previous days down past Loboche to Thokla Pass.  My knee was holding up pretty good so far and when we reached Thokla Pass I took the time to find Rob Hall's memorial cairn to pay my respects and shed a tear for a great climber, guide and human being.
For those of you that are not mountaineers or never read Jon Krakauer's "Into Thin Air" – Rob Hall was a central figure in one of Everest's worst climbing disasters.  Back in 1996 Hall, a Kiwi, was the owner and chief guide for a commercial climbing guide service.  Scott Fischer from Seattle was the owner and chief guide for a competing commercial guide service.
They were both leading a bunch of inexperienced and unfit peak baggers that had no business on a mountain up Everest for $50,000 a piece.  Some of these dumbasses didn't even know how to strap on a pair of crampons or tie into a rope but money talks.  A break in the weather and both groups made a dash for the summit. 
But there was a series of problems and errors in judgment – the most important and fatal was that Fisher had instructed his strongest and most experienced Sherpa to short rope a rich New York socialite up the mountain (a short rope is when a strong climber ties a 3 to 5 foot section of rope to himself and then to a weaker climber and tows them up the mountain) instead of leading the Sherpa team in fixing ropes over the Hillary Step just below the summit.
The remaining Sherpas refused to fix the ropes in protest and when the two climbing parties reached the Step everyone sat around for hours getting cold and burning their bottled oxygen while Hall and Fischer got the Sherpas back to work. 
A second contributing factor to the tragedy was that both parties ignored the preset turn-around time.  A hard and fixed rule of mountaineering is set a time to turn back no matter how close to the summit.  This is done so that the ambition of the moment doesn't override good sense and put your life at unnecessary risk.  Both climbing parties ignored this most fundamental rule!
And finally, a storm blew in quickly late in the day and caught the exhausted climbers high on the mountain as they ran out of bottled oxygen and their oxygen-deprived bodies began feeding upon themselves and shutting down.  Eight of the peak baggers died that day as well as Fisher and Hall.
Rob Hall was helping one of the stragglers down the Hillary Step when the man ran out of bottled oxygen, strength, and heart.  The man just sat down at the base of the Hillary Step to wait for his body to figure out his brain and will were already dead – he had given up!  When Hall couldn't rally the man to fight on – rather than leave the client to die alone Hall sat down with him knowing that he was sacrificing his own life by staying with his client.
Some may believe Hall's final decision was foolish, and some may claim he was selfish to sacrifice his life and leave his wife and unborn child back in New Zealand to carry on without him, I prefer to see him as a noble and honorable man and the ultimate professional that refused to let a client die alone.  So, Rob Hall and his client's frozen and lifeless faces met the sun's first weak rays together the morning after the tragic storm high up on Everest's pitiless pinnacle. And today Hall's memorial sits along with many others of both men and women that have lost their lives pursuing their passion on Everest at the top of Tolka Pass.
After my brief moment of silence and reflection at the memorial Karan and I descended on down to the Tholka Guesthouses for lunch and a short rest.  After another plate of fried rice and time off my knee, we were ready to push on.  Our route from Tholka required a steep descent across a glacier fed stream then down a knee punishing steep boulder field.  Then 5 kilometers of flat walking over uneven boulders and rocks along the river to the village of Pheriche.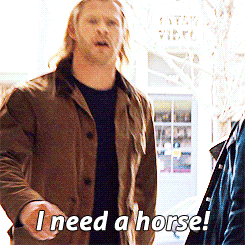 The 1,700 vertical feet steep descent over uneven boulders then the long flat walk balancing on river rocks to Pheriche took its toll on my knee and I wasn't sure I could make another 10km.  I finally bit the bullet and sent Karan on ahead to Pheriche to see if I could rent a horse to take me the rest of the way to Pangboche.  Unfortunately, someone had already rented the village's only horse!
We stopped at a teahouse in Pheriche for some tea, rest, pain killer, and to tightly wrap my knee for lateral support and then pushed on for Pangboche.  The pain killer, wrap and short rest all helped to take some of the edges off the pain and things were bearable but slow.  Our route now required us to climb back up out of the valley, cross the river again on a suspension bridge and then up over Pheriche Pass.  
After the pass the route simply followed the contours of the mountain up and down until we reached Pangboche a couple of hours after dark.
And my reward for 12+ hours of painful walking – a big ass Yak Steak and fries!  My first decent taste of real meat in 7 days.  And I savored every last bite!  Then dog tired, foot sore, and knee aching I crawled into my sleeping bag for a very deserved rest.
We descended from Pangboche thru Deboche, Tengboche to Namche Bazar another 20 km day.  The route descended 2,300ft over 15 km before re-ascending 1,000ft and finally dropping back down a few hundred feet below the ridgeline to Namche.  After a night of rest, my knee was feeling much better and this day's trek was bearable and uneventful.
My final day on the trek just 23 short km from Namche to Lukla.  The walk was long and tiring but much more interesting than the first day in the rain.  I probably spent too much time taking photos and stopping to rest my knee and for tea because I managed to stretch a 7 hour trek into a 10 hour trek requiring the last hour be finished by headlamp in the dark. 
Throughout the day, we crossed 6 different suspension bridges over the Dudh Koshi River, passed Buddhist monasteries, stupas, colorful mani-wall, prayer wheels, and Buddhist engraved stones.  We passed thru the colorful and interesting little villages of Monjo and Phakding and by countless stone walled farmsteads of fall crops and pastures.
Upon finally reaching the guesthouse in Lukla I finally enjoyed my first shower in 9 days, a celebration dinner of chicken breasts, fries, rice, and steamed vegetables and a full-size bed (really just a concrete slab with a thin pad).
We began our journey back to Katmandu with a short early morning flight to I'm not sure where – but it wasn't Katmandu.  We landed then sat by the side of the road for nearly two hours until a bus from Katmandu came by and picked us up for a 5 hour drive to the city.  The roads in Nepal are atrocious and even more scary than the Lukla airstrip!
Unfortunately, the day was some kind of major holiday and most of the restaurants along our route were closed.  We eventually stopped at a roadside diner catering to locals without a menu.  Our lunch choices were pots one, two or three or any combination.  So, I tried the spicy lentil curry soup, some kind of eggplant and tomato-based vegetarian curry and mutton curry all washed down with copious amounts of Gurka beer to extinguish the fire from atomic chili in every frikken dish!
We finally arrived back in Katmandu a little after 4 pm and checked back into my hotel, retrieved my bags from storage, turned all my trekking clothes into be cleaned and gave myself a good scrubbing. 
Karan came back to collect me at 7 pm and we feasted on traditional Nepalese food and beer while watching a cultural show.  The following morning I was packed and headed to the airport for a new adventure hiking up to the Tiger's Nest Monastery in Bhutan.  But that is a story for the next blog….