Part 1: Uzbekistan, October 11, 2017
The group tour left Bishkek, Kyrgyzstan by plane on the morning of October 11 and was met by our Uzbeki tour guide at the Tashkent airport. The first thing I always do as soon as I am thru passport control and customs is to find an ATM and obtain some local currency.  And was I surprised when I asked for the Uzbek Som equivalent of $500 U.S.  The machine spit out over 4.5million som.  I had just become a Uzbeki millionaire. 
Our first stop in Tashkent (capital of Uzbekistan) was for lunch.  The guide took us to a local hot spot where they cook everything in the huge pots that looked like what cannibals would cook missionaries in (photos attached).  I immediately decided I didn't care for the guide when he insisted we all eat the same crap that he liked which was smothered in green and red peppers which I don't eat and he ignored my request for a diet drink (I am diabetic) and ordered me a sugar bomb of a drink.  Always quick to explode I said f#*k it and walked out to find a meal on my own. 
And pretty much took the approach that I would do the opposite of whatever he suggested for the rest of the day.  Can I be a pain in the ass – You bet!  Can I hold a grudge – Yep forever!  After lunch, the guide took us to see the pride of Tashkent a couple of mosques.  They looked brand new so I asked him how old they were.  When he said they were younger than me I exploded!  "What the hell are you wasting our time with this crap?  This is supposed to be a Silk Road Tour not the glory of Muhamad tour." 
He tried to explain that Tashkent had been totally destroyed by a massive earthquake in the 1950s and everything was destroyed including the ancient mosques and these were the replacements.  But once I start down the path of total asshole there is no turning back.  So, when we next went to tour the Tashkent market and he did his best to herd our group of 12 like sheep I ditched the group.
I had never been on a group tour before and had always traveled on my own setting my own schedule and pace.  I have since learned that the guide was only doing his job in the only way a group that size can get thru the day and all I did was make his life impossible and create chaos.  And if you believe in Karma I got my dose of Karmic justice the next day.  As one person on the tour put it later – I got exactly what I deserved.
Day 2 at Khujand, Tajikistan
The plan the next day was to take a quick day trip across the border from Tashkent, Uzbekistan to Khujand, Tajikistan then drive back to Tashkent in time for a late dinner.  The day progressed as planned as we crossed the border into Tajikistan we were met by our Tajiki guide Huseyn Ismatulloey.  We had a great day touring Khujand (one of the oldest cities in Central Asia). 
The great 5th century BC city of Khujand was founded by Alexander the Great.  And what was once just a small local city with a built-up mud embankment for a city wall and fortification was turned into one of the most impregnable fortress/citadels of its time.  Alexander's great fortress and the city stood unconquered for 1700 years until the 12th century when Genghis Kahn's Mongolian Army laid siege to the city for two years before razing both the Citadel and city to the ground.
The city and fortress have been rebuilt several times thru the years and the city continued to flourish as a key hub of the famed Silk Road.  The sites we visited during our day included the rebuilt modern fortress, Museum of Archaeology and Fortification, Khujand Historical Museum, Panjshanbe Market, Mosque and Mausoleum of Sheikh Muslihiddin, Statue of the great Tajik-Persian Poet Rudaki, Statue of Commander Temumalik – led the resistance to the Mongol Invaders, and a statue of Ismoili Somoni the father of the Tajikistan nation.
The museums were interesting and the market was incredible but the Citadel was a major disappointment in that it is a fairly recent reproduction and you can only view it from the outside (fortress is currently used as a base by the military).  And the mosque and statues were just sorts of fillers.  But it was an interesting day and had the day ended as planned fairly satisfying.
But the day ended in a major cluster f#*k for me!  I left Tajikistan and my Tajiki visa.  Walked across the 150 yards of no man's land between Tajikistan and Uzbekistan and presented my passport and Visa to the Uzbeki authorities only to find out that the multiple entry Visa I had paid the Visa company to obtain turned out to be a one entry Visa that I had already used to enter Tashkent. 
Uzbek border guards were adamant that I was not going to enter Uzbekistan and told me to go back to Tajikistan.  And once I got back to the Tajiki border guards they told me I wasn't welcome there either.  So, there I stood on a dirt road in the middle of nowhere between two countries neither of which was going to let me in (Bitten in the ass by Karma).
And I spent the next seven-plus hours (5 pm – 1 am) on that dirt road in 55 to 65 degree temps wearing only a pair of shorts and a short sleeve shirt.  And since I had planned to be back at my Tashkent hotel by dinner time – all my clothes, Medicine, laptop, and money were in my hotel room.  Stranded on the dirt road I had a day pack with one bottle of water, a bag of dried apricots I had bought at the market, a couple of candy bars, an iPhone, iPad, and credit cards.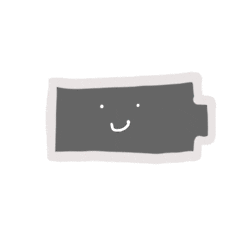 As I used up my battery life calling and texting the embassies in both Uzbekistan and Tajikistan, my tour operator, and Hussain the sun was dropping and so was the temperature.  Just as it was beginning to look like I was going to spend the entire long dark night on the dirt road – the Tajiki foreign minister got involved. 
He called the border guards and ordered them to let me in on the condition that I will be out of the country in 24 hours.  The border guards like bureaucrats everywhere refused the verbal order and demanded the order in writing to cover their collective ass!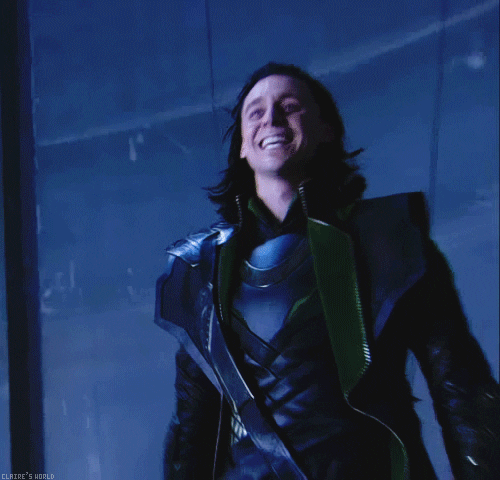 Thankfully the foreign minister left his dinner party and went back to the office to fax the written order.  Still, the border guards resisted.  Finally, after some serious conversation, the foreign minister's orders were followed and I reentered Tajikistan around one in the morning (1 AM).  My guide Hussain had a nice hot plate of Plav and a pot of tea waiting for me at a little café just inside the Tajiki border.
After devouring my Plav (rice, raisons, carrots, onions, herbs, and lamb) and warming on hot tea we drove back to Khujand to find a hotel room.  I found the last hotel room in the city with the promise I would be out by noon as it was already rented for the next night.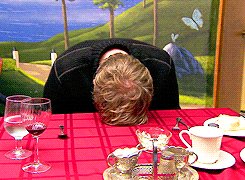 After a few hours of sleep, I found a store, bought a charger for my electronics and went to work finding a way out of Tajikistan.  My options were extremely limited.  I couldn't get into Uzbekistan, Turkmenistan, China, or Russia without a Visa.  My only alternatives were Kyrgyzstan and Kazakhstan.  Unfortunately, there were no flights leaving Khujand for either country.
I finally found and booked a flight back to Almaty out of Dushanbe for early the following morning.  The only problem was Dushanbe was 190 miles on the other side of the Zarafshan Range of the Pamir-Alay mountains.  And I soon found out there is no train or bus service between the cities.  Hussain provided the answer to my problem when he picked me up for lunch.
It seems that there is an unofficial shared taxi/bus service between the two cities.  He took me to a parking lot in the center of the city where dozens of cars, vans, and SUVs were lined up with drivers hustling hundreds of people like me needing to get from Khujand to Dushanbe.  Hussain found me a ride in a small SUV and negotiated a price for the front passenger seat.  I assumed I would be the only passenger until a family of seven began piling in with all their worldly possessions.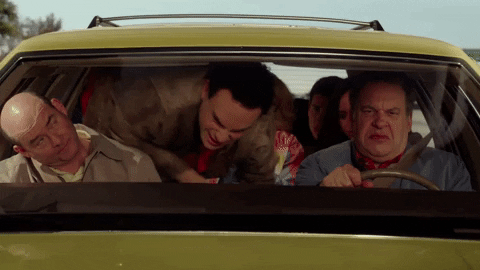 So, for the next four hours, I was trapped in a small SUV designed for 5 people stuffed full with 9 and luggage.  And no one spoke a word of English nor I Tajiki.  We drove up and over the mountains with my day pack between my legs and a 5-year-old boy squirming in my lap. 
But, it wasn't all bad.  The mountain scenery was dramatic and eye-popping and the family was very nice to me sharing their boiled potatoes and water.  We finally made it into Dushanbe just after dark and I spent my last night in luxury at the Sheraton Hotel.
And next morning I flew back to Almaty to buy new clothes, figure out how I was going to get my luggage, laptop, money, and medicine out of Uzbekistan and wait until my tour group finished the Uzbeki part of the tour so I could meet them in Turkmenistan when that Visa became effective.
Which brings me to Tajikistan and Uzbekistan 2019 the subjects of my next two blogs…